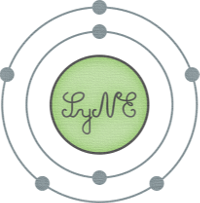 To use the calculator:
Sign in!
The SyNE calculator calculates three nitrogen-related indicators (SyNE, SyNB, RNE) at the farm scale.

SyNE – System Nitrogen Efficiency – estimates nitrogen efficiency of a farming system. It is based on NUE (Nitrogen Use Efficiency) and improves upon it in several ways; in particular, it takes into account changes in soil nitrogen and considers nitrogen losses production of inputs. SyNE must be used in combination with SyNB – System Nitrogen Balance – which estimates nitrogen loss at the system scale. As animals have lower nitrogen efficiency than plants, RNE – Relative Nitrogen Efficiency – expresses efficiency relative to the attainable efficiency of crop and animal products.

The indicators were developed by Matthieu Carof, Olivier Godinot, and colleagues. They are described in details in Olivier's Ph.D. thesis and in the following articles: "SyNE: An improved indicator to assess nitrogen efficiency of farming systems" published in Agricultural Systems and "Relative nitrogen efficiency, a new indicator to assess crop livestock farming systems" published in Agronomy for Sustainable Development.

Current version is available for farms producing cash crops, forage crops, and dairy cows. It is available free of charge, with all the limitations of a research work.
Plugins for this website are:



Magnific Popup
jTable

.org
Preloader code and icon (preloader) were downloaded from www.smallenvelop.com.
flag_Fr and flag_UK icons were downloaded from www.icondrawer.com.
freepik_einstein, freepik_notepad19 and freepik_question30 icons were created by Freepik, downloaded from www.flaticon.com, under CC BY 3.0 licence.
Montserrat font was created by Julieta Ulanovsky, downloaded from www.1001freefonts.com, under SIL Open Font licence.
Fogtwo No5 font was created by Gluk Fonts, downloaded from www.1001freefonts.com, under SIL Open Font licence.
export_xlsx icon is available at www.iconshut.com, under CC BY 3.0 licence.
We thank Michael S. Corson for English proofreading.
---
Legal notice
This website, www.nefficiencycalculator.fr, is owned and maintained by AGROCAMPUS OUEST, a public scientific, cultural and professional institution under the authority of the Ministry of Agriculture.

Editor
AGROCAMPUS OUEST
65 rue de Saint-Brieuc
CS 84215
F-35042 Rennes cedex

Director of publication: Grégoire Thomas, Director General of AGROCAMPUS OUEST
Editorial design and Conception: Matthieu Carof, Lecturer at AGROCAMPUS OUEST
Hosting: IT System Department of AGROCAMPUS OUEST

Disclaimer
AGROCAMPUS OUEST expressly disclaims all responsibility with regard to the information on this website. SyNE calculator is provided free of charge, as is.

Personal Data protection
As the user, you are informed, in accordance with article 34 of the data protection, files and civil liberties law of January 6, 1978 (n°78-17), that any optional data you may choose to provide when completing the form located on the Website, are intended only for AGROCAMPUS OUEST, for administrative management purposes. You are informed that you have a right to access, rectify and delete all personal data regarding you by writing to calc-syne[at]agrocampus-ouest.fr.

Copyright notice
The general reproduction structure of texts, animated images or otherwise and any other component of the Website are the sole property of AGROCAMPUS OUEST. Any total or partial representation of this Website by any process whatsoever without the express authorization of AGROCAMPUS OUEST is forbidden and shall constitute unauthorized reproduction penalized by articles L.335-2 et seq. of the Code of intellectual property. All of the rights of reproduction are reserved, including downloadable documents. Downloadable documents are also protected by copyright.
This Website is protected by the provisions of the Intellectual Property Code.